Now, where to shop and spend money, receipts are part of the transaction. Whether you choose digital receipts or print receipts, receipts and receipts have spread all over every aspect of your life. With the advent of the digital age, digital receipts make checkout faster and more convenient, but our dependence on digital receipts may lead to some mistakes or other after-sales problems, and printed real receipts can make customers see consumer transactions, making it convenient for customers to check and correct mistakes in stores. Let's talk about the advantages of printing receipts.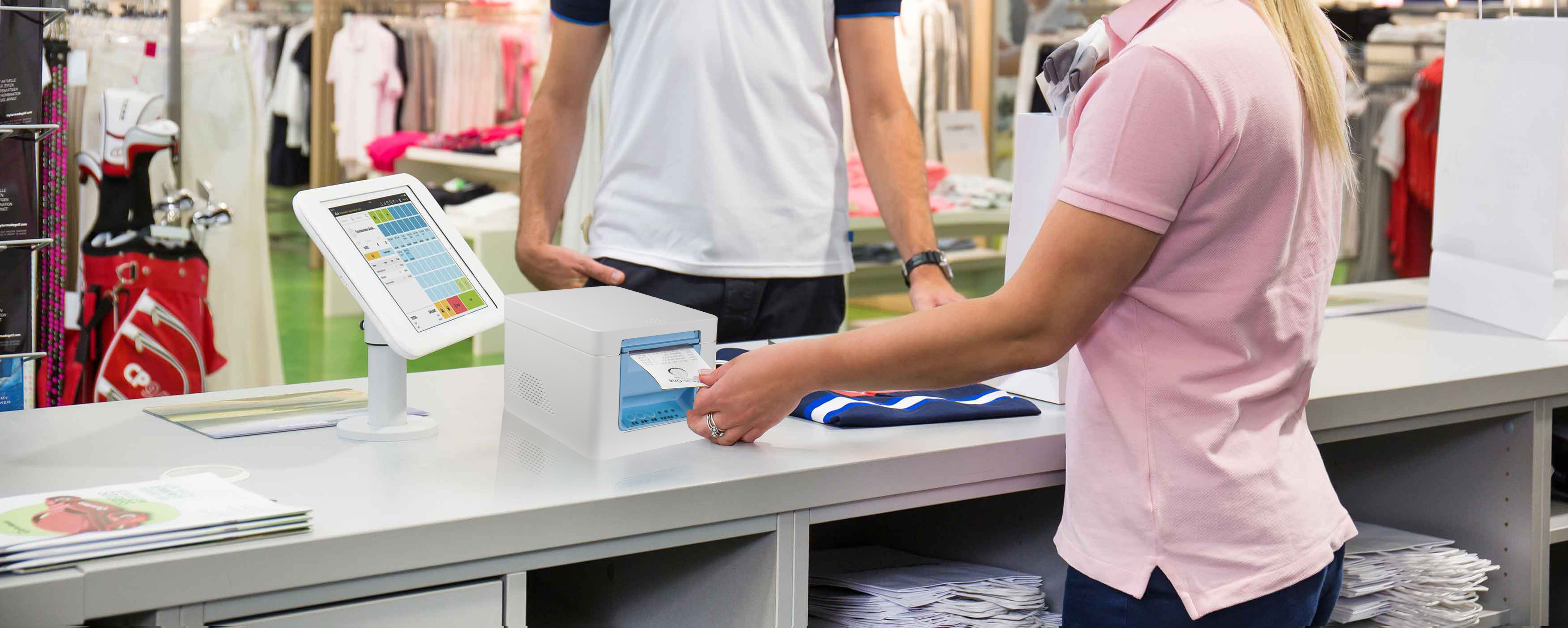 1. Printing receipts helps to limit and correct errors
I don't know if you have ever encountered the problem of settlement error in daily consumption settlement, which can't be avoided by human beings or machines. In fact, due to frequent errors in checkout, consumers all over the world pay as much as $2.5 billion a year for this. However, you can find these errors before they cause any lasting damage by checking the printed receipts. Please make sure to check the goods, prices and quantity carefully before leaving the store, so that if you find any mistakes, you can inform the staff to help you solve them.

2. Printing receipts helps to get VAT relief
If you want to reimburse business expenses, or if your enterprise has the right to apply for VAT refund for certain purchases, it is very important to obtain printed receipts. Every accountant will tell you that in order to do this, you need a printed receipt, which can be filed according to business expenses. Without a printed receipt, you can neither reimburse expenses nor ask for a refund of VAT.

3. Printing the receipt helps to ensure the safety of the warranty
If you are buying a washing machine, a television or a computer, it is important to check whether your goods have a warranty. If something goes wrong with your goods, the warranty can give you certain protection within a certain period of time. However, if you do not have a purchase receipt to prove when you purchased your goods, your warranty may be troublesome. Therefore, it is always worthwhile to check and keep your receipt when shopping.

Therefore, NASUNG newly produced a front-end POS printer MS-BL58 to print your receipts professionally. Just put the printer in a place that customers can easily reach, print the receipts from the POS system of the merchants, and then customers can take the receipts themselves. This not only reduces the burden on employees and customers, but also realizes a healthy environment without physical contact with customers.


In short, although you can choose digital receipts, printing receipts is the best choice for correcting mistakes, requiring an appropriate reduction in VAT and keeping warranty. Moreover, digital receipts are easily ignored in your inbox, accidentally deleted, and easily edited, which makes some stores more suspicious when accepting returns from digital receipts. With printed receipts, you can avoid all these troubles and make sure that any mistakes are corrected in the store.